Today's Friday finds are all about GOLD and EMERALD! I love the boldness of gold and emerald. They are perfect power colors. These gold and emerald jewelry, fashion, and lifestyle finds are gorgeous.


First off I found the most adorable bracelets. Love the tie detail and that you options in either rope or chain. The monogram let's you customize it. I see these as very special everyday bracelets. Great Valentine's Day gifts or something worth giving to mom for Mother's Day.

This emerald green and gold chunky stone ring makes the perfect cocktail ring. Great for a date or night out. Love the more organic shape and the fact it has a perfectly matching pendant and set of earrings.


This rug has style and makes a bold statement in any room. Pair it with some emerald accessories like the emerald vase and it will pop even more!


This gold ottoman pouf is EVERYWHERE! Every stylist girl has one somewhere. They are amazing and come in so many different colors. I love the gold ones and the white ones. I actually have two in my home. Perfect size for my daughter to sit on behind my desk next me and flip through her books. Mimi (my Persian kitty) as so far shown little interest, which is probably for the best.


These shoes are so adorable. Thick heel for stability and that rich emerald color balanced with nude.


The gold mirror and side table makes perfect accents pieces for any emerald and gold room! Very modern and very chic.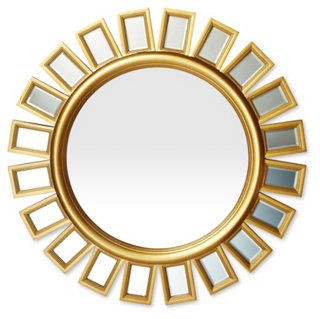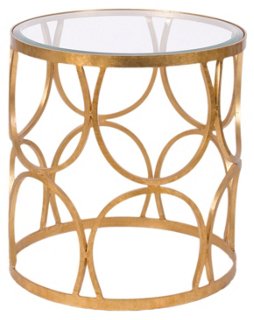 Are you still loving gold and emerald? Have you decided to style anything in these bold colors? Get to the comments section and tell me all about it. Links to your blog with pictures is even better!
Be sure to share these finds with your chic friends.